What is ePVPipe IMS 2.0?
ePVPipe IMS 2.0 is a computerized Inspection Management System, customized for Pressure Vessel, Tanks and Piping at P&G Plants. ePVPipe IMS 2.0 provides a 360-degree view of all inspections, equipment, and records.
Features and Benefits
Reduces Inspection preparation, Inspection performance and Inspection Management
Automated Inspection Resource Requirement Forecasting and Scheduling
Comprehensive management of all equipment and inspections
Automated reassignment of inspections and inspectors
Dashboard and Reports (for inspectors and managers)
Inspector's Qualification and Certificate Management
Support OSHA Compliance
Everything you need all in one system
All tank, vessel, and piping inspection information
All equipment records
Inspection Schedule
Inspection History
Inspection Task history
Defects
Pictures/Images
How ePVPipe IMS works?
ePVPipe IMS 2.0 is a multi-user application that runs on any PC or tablet browser. Inspectors and Application Administrators can access the system from anywhere, anytime with a PC, laptop, or tablet. ePVPipe IMS 2.0 replaces single-user Access DB, or Excel-based manual systems for inspections.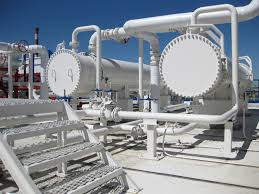 Find and Fix Defects
ePVPipe IMS 2.0 includes a Defect Management module that provides the ability to:
Create Defect during inspections (or any other time)
Update/Fix defect
Record Defect comments
Contact Us
For more information, contact the HCONN Support team at:
Email:
support@hconn.com
Phone: 913-214-3853